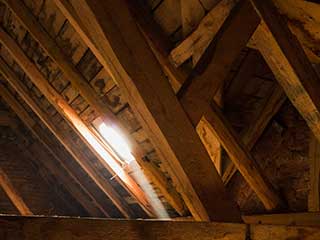 Most homeowners neglect the area underneath their home without realizing that this is also a zone that affects the health of their household and the air they breathe in every single day. Not before long, crawl spaces were considered a trivial part of people's home; that was until we realized they play a vital role in preserving the home's energy and maintaining a healthy indoor environment. Here's what we can do to keep the space underneath your home spotless.
Healthier Indoor Air
Did you know that up to 40% of the air you breathe every day comes from your crawl space? You may be wondering why your family is so prone to allergies, headaches, sickness, and similar conditions. When we're done with our clean-up, you'll have a peace of mind knowing your breathing cleaner, fresher, and contaminant-free air.
Rodent Proofing & Control
We are committed to preventing any further damage from pest and rodent infestation to your home by sealing any cracks and gaps the area may be exposed to. In over a decade of our experience, we have seen many examples where rats and mice have damaged the underlying structures of homes to horrifying extents. Remember that other technicians, such as plumbers and electricians won't even go into the space that's been infested by rodents and fiddle with damaged wires. Allow our team to deny vermin an entry to your home and restore the area to a pristine condition.
Free up More Room for Storage
Some homeowners choose to use their crawl space for storage of personal items. However, in order to use this area for such purposes, you need to make sure there is no sign of mold or rodent infestation, as these culprits can damage your possessions and find nesting grounds in them. Count on us if you need a high-quality clean-up job of the space, including removal of old insulation, debris, dust, and rodent traces such as droppings and carcasses.
You can count on Attic Cleaning Palo Alto to professionally take care of any issue underneath your home's floor level, whether it's cleaning, decontamination, rodent proofing or mold prevention that you're after.